Single design Swing gate Modius Trento H20
This stylish aluminum design Swing gate comes with a structure coating as standard for a chic look and corner profiles to prevent peeking between the wing and the posts. The welds in the corners have been ground for a seamless finish.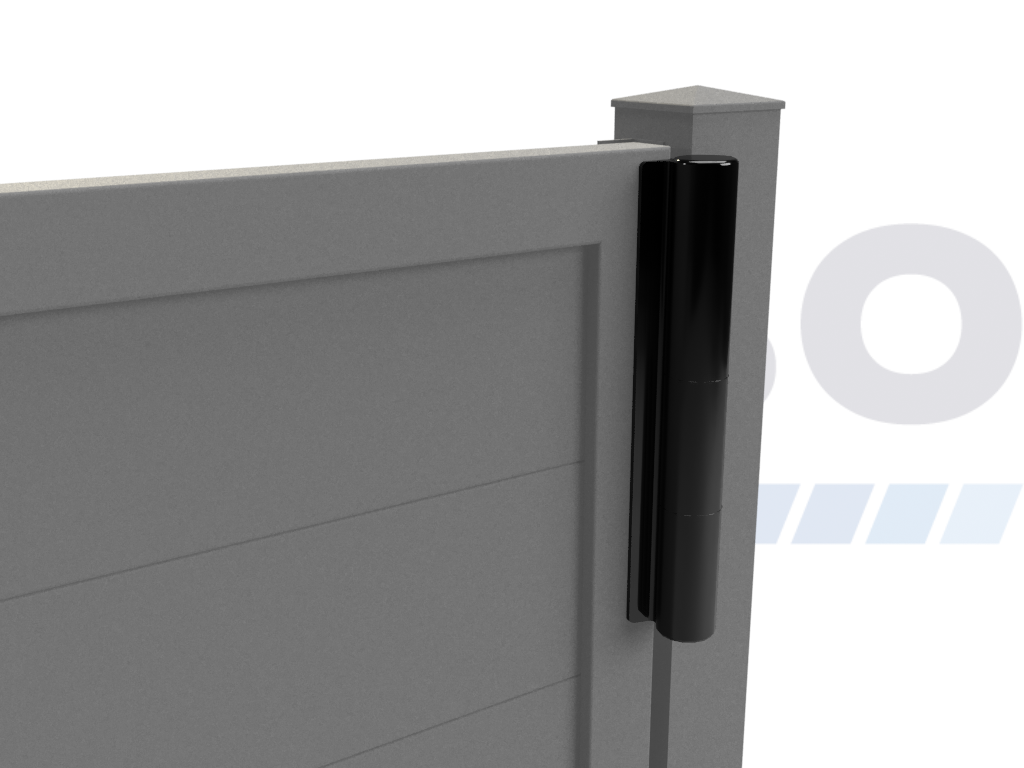 Wings from 1500 mm wide are provided with an extra vertical profile positioned in de center.
The gate wing is supplied fully assembled, so that during installation only the posts have to be placed in the ground and the wing has to be mounted on the hinge post together with the slender black hinges. The steel posts are prepared for the hinges and the catcher is pre-assembled. The plastic cover caps ensure a beautifully finished whole.
The gates of 1000 and 1250 mm width are equipped with a hinge and closer-in-one from the Locinox brand (type Mammoth). This automatically closes the gate behind you. The solid hybrid lock is neatly incorporated in the lock profile and the dead bolt hooks into the catcher so that the wing and locking post cannot be pulled apart for extra safety.
The gate is available in the following (standard) RAL colors:
Ral 6005 (moss green)
Ral 6009 (fir green)
Ral 7016 (anthracite gray)
Ral 9005 (jet black)
Ral 9010 (pure white)
Other colors are of course possible, but on request.