Crush barrier
The crush barriers program at Thibo Online is clear and simple. Two types of high quality, 9-bars and 19-bars. For the 19-bars crush barrier it is possible to provide the fence with a nameplate facility.
59,32 (71,78 Incl. tax)

From 53,98

Compare

43,70 (52,88 Incl. tax)

From 39,77

Compare

71,38 (86,37 Incl. tax)

From 64,96

Compare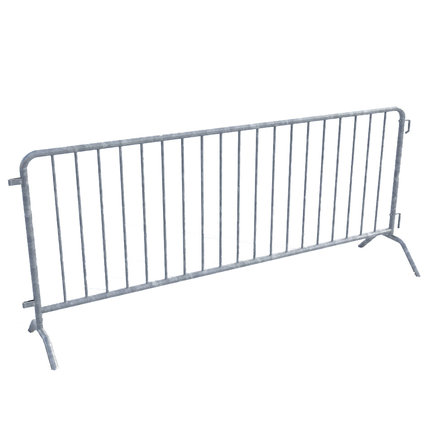 No concessions were made to the quality of the materials used in the production of the crush barriers of Thibo-Online. These meet the high demands that are placed on the crush barrier itself. The crush barriers are strong and specially made for separation of large crowds and to prevent crushing.